Excavation
Our operators are trained in Ground Disturbance and competently dig as per soil conditions and O H & S regulations. We provide many services with our excavation equipment including seperation of black dirt and clay, trenching of utilities, demolition, tree and stump removal and lot clearing.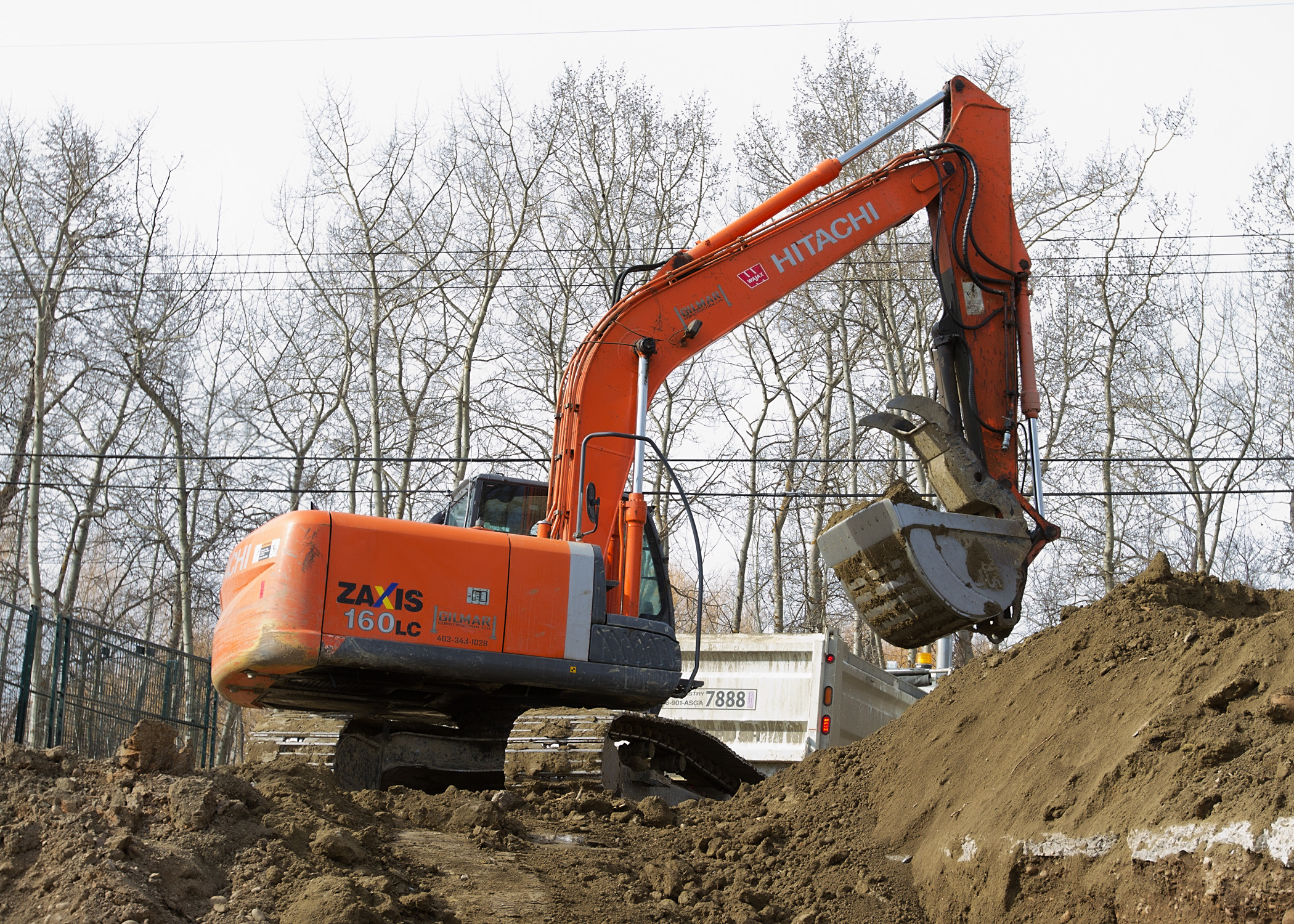 Footings & Weeping Tile
Footings ensure that the foundation walls do not settle. Using the engineered drawings, our cribbers stand the forms, place the concrete and once the concrete is set the forms are stripped. Weeping tile is placed around the perimeter of the foundation footings to keep water draining away from the basement, it is then covered with drainage rock.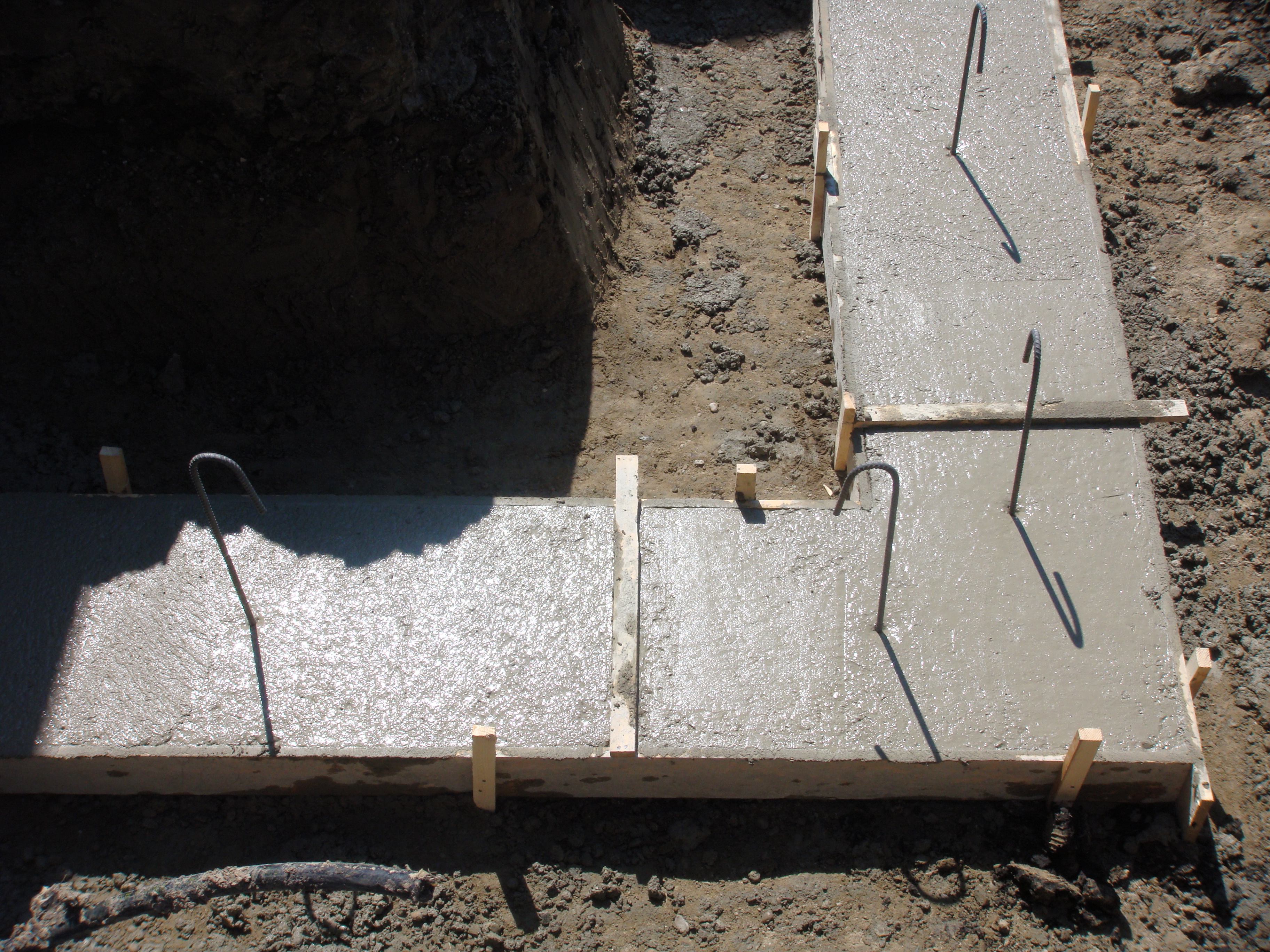 Walls
Our cribbers use Duraform forms, by installing snap ties and rebar in accordance with blueprint. After the concrete is poured and set, the forms are removed and the walls are prepped for TREMCO watchdog to be applied.
WATCHDOG WATERPROOFING is a spray-applied waterproofing membrane. Find out more on their website, here.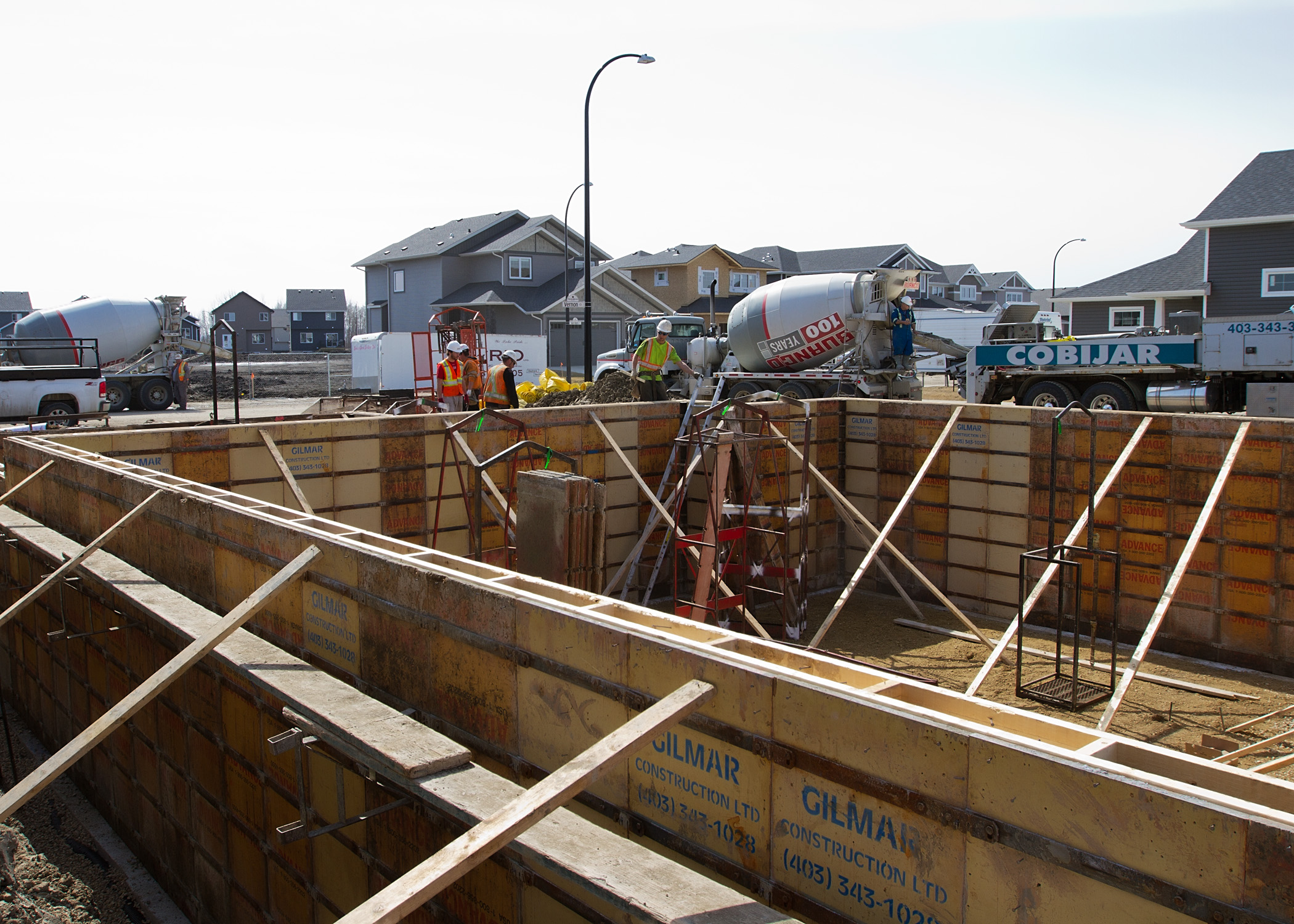 Backfill Compaction
Backfilling is an essential step to basement construction. We backfill with coarse, well draining material, to ensure the basements remain dry.
As backfill soil settles, compaction may be needed to reduce the amount of soil settlement that occurs with time.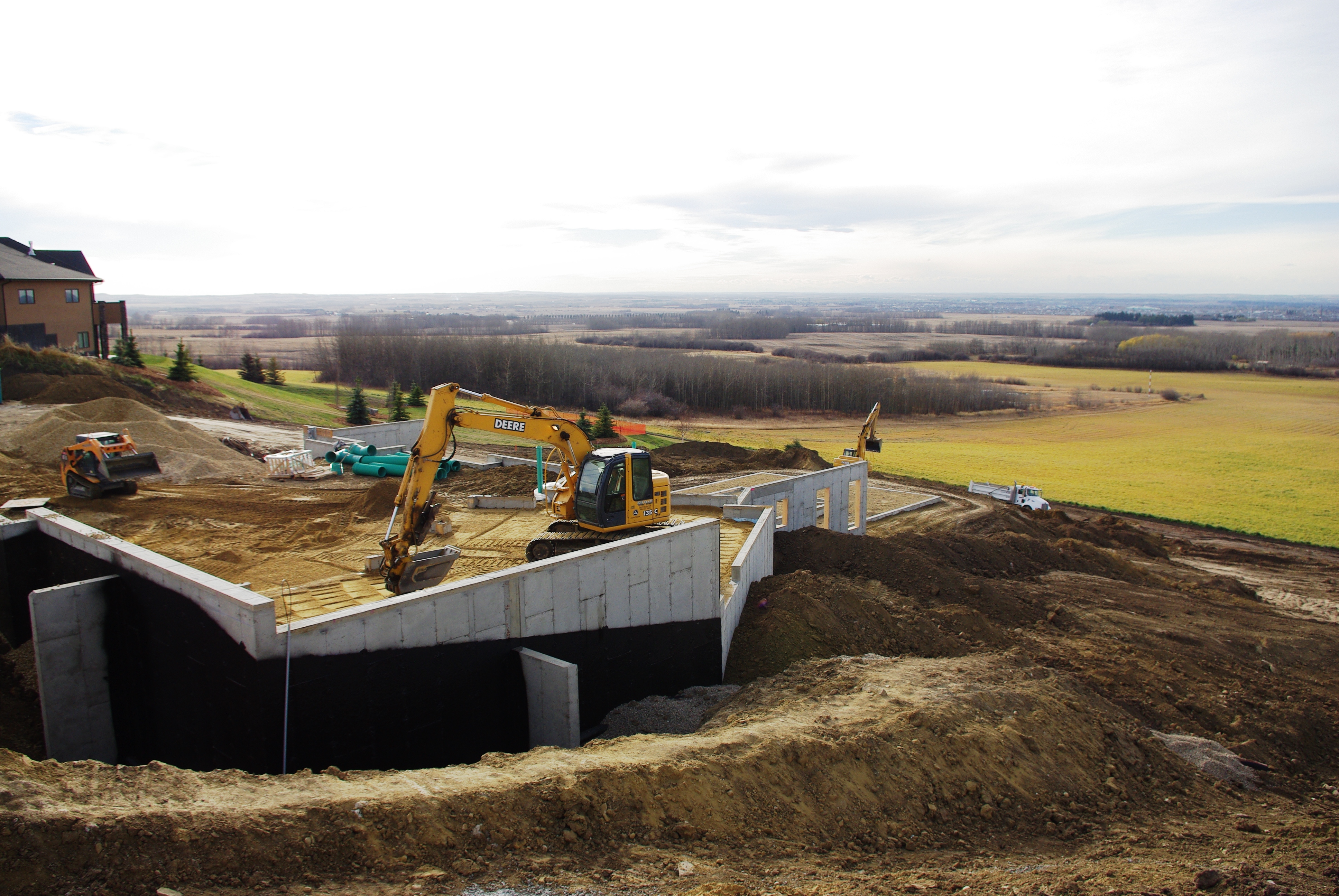 Telebelt
We provide material placement services. Our Putzmeister telebelt is great for placement of concrete, gravel, sand or up to 4" rock in areas of low overhead clearance or in places where quarters will not allow other types of equipment. With 106' of reach in height as low as 15 feet 9 inches, the telebelt can be easily and quickly set up and moved around on your site.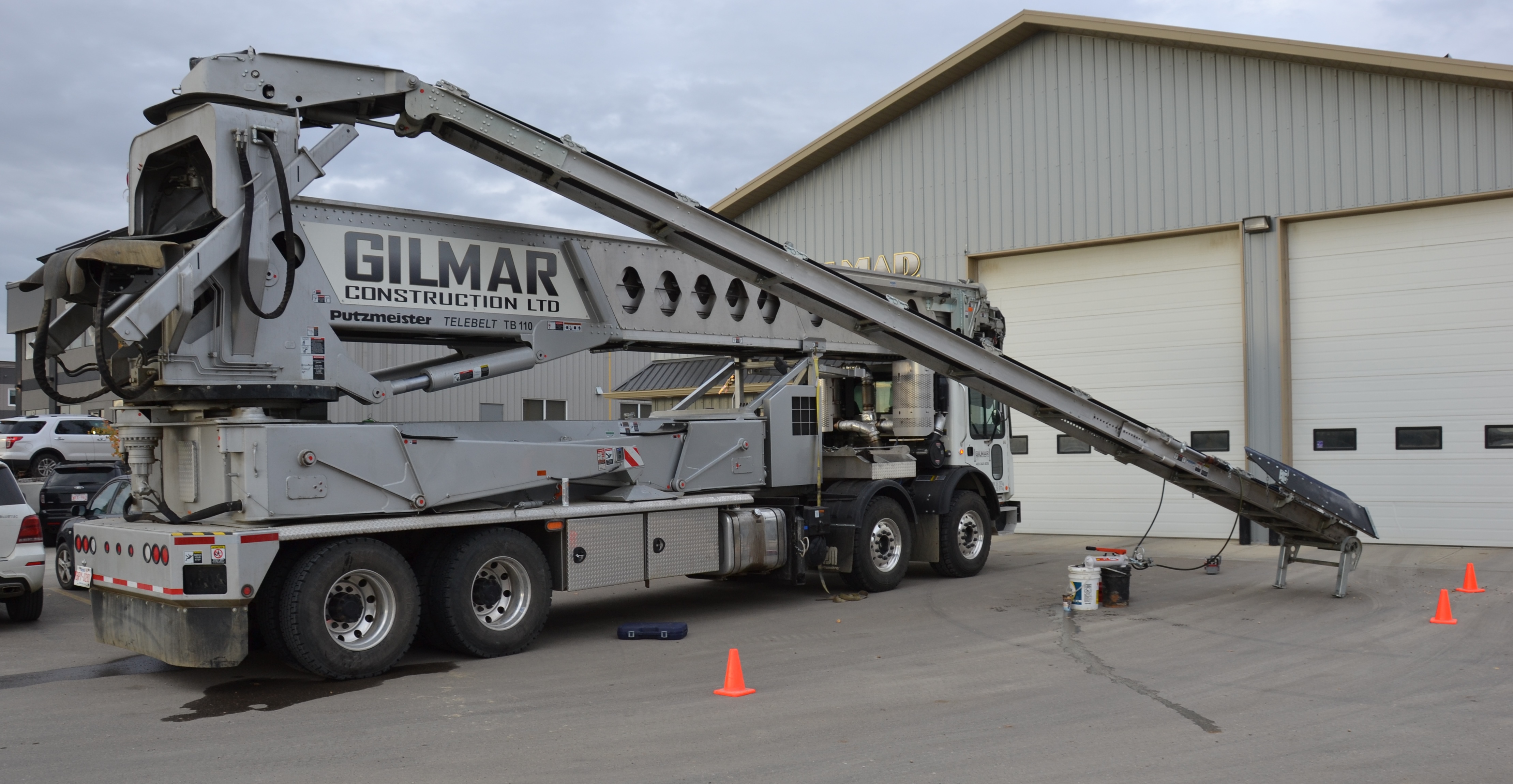 Water and Sewer
We provide water and sewer installation of City connection into basement, sanitary and storm lines.